Hip, Hop, Hooray – We've finally made it to the second most eggs-citing time of the year! For those of us who have decided to impose a chocolate embargo for lent, then listen up……
THE STRUGGLE IS ALMOST OVER, I REPEAT, THE STRUGGLE IS ALMOST OVER!!
Not that we're excited or anything *shifty eyes*…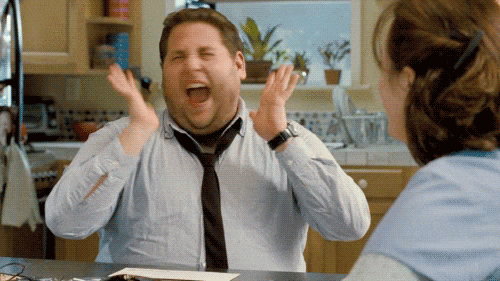 The time for gorging is oh so very near, so close in fact we can almost taste the chocolatey goodness. If you're looking to eat as much chocolate as one person can physically manage in one day (as I am) FMAG have got the best tips around, to help you in your quest for consumption!
It's tough work training to be a contender on this chocolate munching day of glory, but someone's got to do it…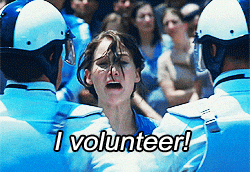 Tip 1:
This is crucial. Terrible advice, admittedly, on ANY other day of the year, but imperative on Easter Sundays, you MUST begin the day with chocolate. PLEASE NOTE: this isn't breakfast, this is literally waking up, making your coffee and having some chocolate with it.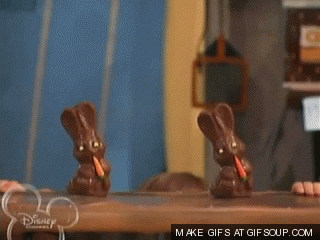 Even if it's only a tiny bit, getting sweet delicious chocolate into your system early on in the day will get your body craving more as the day unfolds. Hey, we never said this was healthy, just remember, this is only ONE day a year!
Tip 2:
Eat a hearty breakfast. Don't think "Oh no, I'll save myself for later". That is a rookie mistake, and quite frankly, you should know better.
You want to expand your stomach (again one day only), you don't want to shrink it by saying no just because someone offers you regular eggs instead of chocolate. Trust us, you will feel the benefits of a good breakfast as the day goes on.
Tip 3:
Dress appropriately. This means whatever you do, you MUST NOT wear anything that has buttons; I'm talking no trousers/shorts/tights etc.
Elasticated waist bands are the only way to survive a day like this. Anything else will just make you feel guilt and shame. And that's not what today is about. Remember Joey from Friends? Let him be your inspiration for the day.
Tip 4:
Eat WHATEVER is offered to you. To reach your fullest potential then we suggest you probably start this one on Easter Saturday.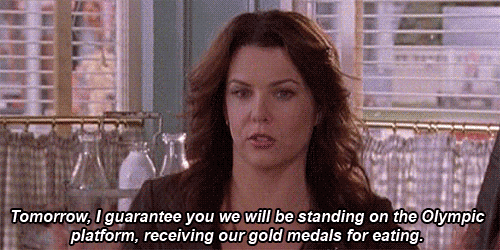 Your Dad offers you a chicken kebab? POW! You say yes! Your Aunty is slicing up some roast pork? We want to see you at the front of that queue, soldier! Don't think "I'll have one or the other" – this is not the mantra to live by on Easter weekend! This is prime stomach-stretching territory. You can't think you'll eat nothing but chocolate all day. You'll be crashing so hard by lunchtime, you'll want to go to bed.
Tip 5:
Our final words of advice to you, our pupil of gluttony, are for when you're winding down into the evening. The key danger of unleashing your inner Joey is falling into the food coma; before you know it, you've awoken on Monday morning having missed the final hours of potential chocolate scoffing. 'How do I avoid this?!' I hear you ask. Well, this may sound a little cray cray but we seriously recommend you go for a walk. That's right, we're condoning exercise. "Even the notion!!" I hear you say. Well our reasoning for this is that we seriously believe a walk will help alleviate any lethargy……
…..pluuuuuuuuuus you'll be so impressed with yourself that you'll feel no guilt in settling down for the last bit of nibbling. Make a cuppa and eat your last mouthfuls of Easter in contented bliss; oooooooooooh, heaven is a place on Earth (Thank you, Belinda Carlisle)!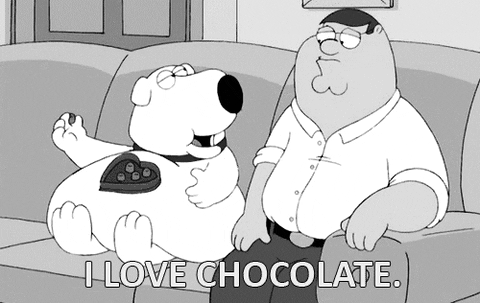 Come Easter Monday there will be no chocolate before breakfast! We expect to see you up and out by 6am, armed with something like our Fitbit One to track your fitness progress! #SuchFun!
Image of Joey from Friends found on Pinterest. Please contact us if you do not wish for us to use your images and we will remove them immediately.